New Delhi [India], March 15 (ANI/PNN): These days Yashpal Sharma's acting is being praised a lot. Recently, he has also been awarded the National Award for his best acting. This year Yashpal Sharma is bringing a Hindi movie "Chhipkali". A few days ago the teaser of this film was released, in which the powerful look of the actor was seen, since then the fans were waiting for the trailer of this film. Now the makers have released the trailer of Chhipkali. The trailer of the film Chhipkali was released at NSD, Delhi on Tuesday. Actors Yashpal Sharma, Yogesh Bhardwaj, actress Tannisttha Biswas, director Kaushik Kar, producer Meemo & Sarvesh Kashyaph presenter Swarnadeep Vishwakarma were present on the occasion.

TRAILER LINK: https://youtu.be/ri4zHraMZ44

The trailer of Yashpal Sharma, Yogesh Bhardwaj and Tannishtha Viswas's film Chhipkali is tremendous. Yashpal as Alok Chaturvedi and Yogesh are seen in fine performances as Detective Rudraksh. The trailer of Chhipkali is a complete dose of suspense. In this, you will get to see a lot of action, drama and philosophical thrill. The trailer begins with a dialogue between Alok Chaturvedi and the detector. The actor says that there is a third person around us always watching our activities, to see which one should have a subtle perspective, the same detector says that Rudra ke aksh hai mere. Chhipkali is directed by Kaushik Kar. The film will be released simultaneously across the country on 7th April.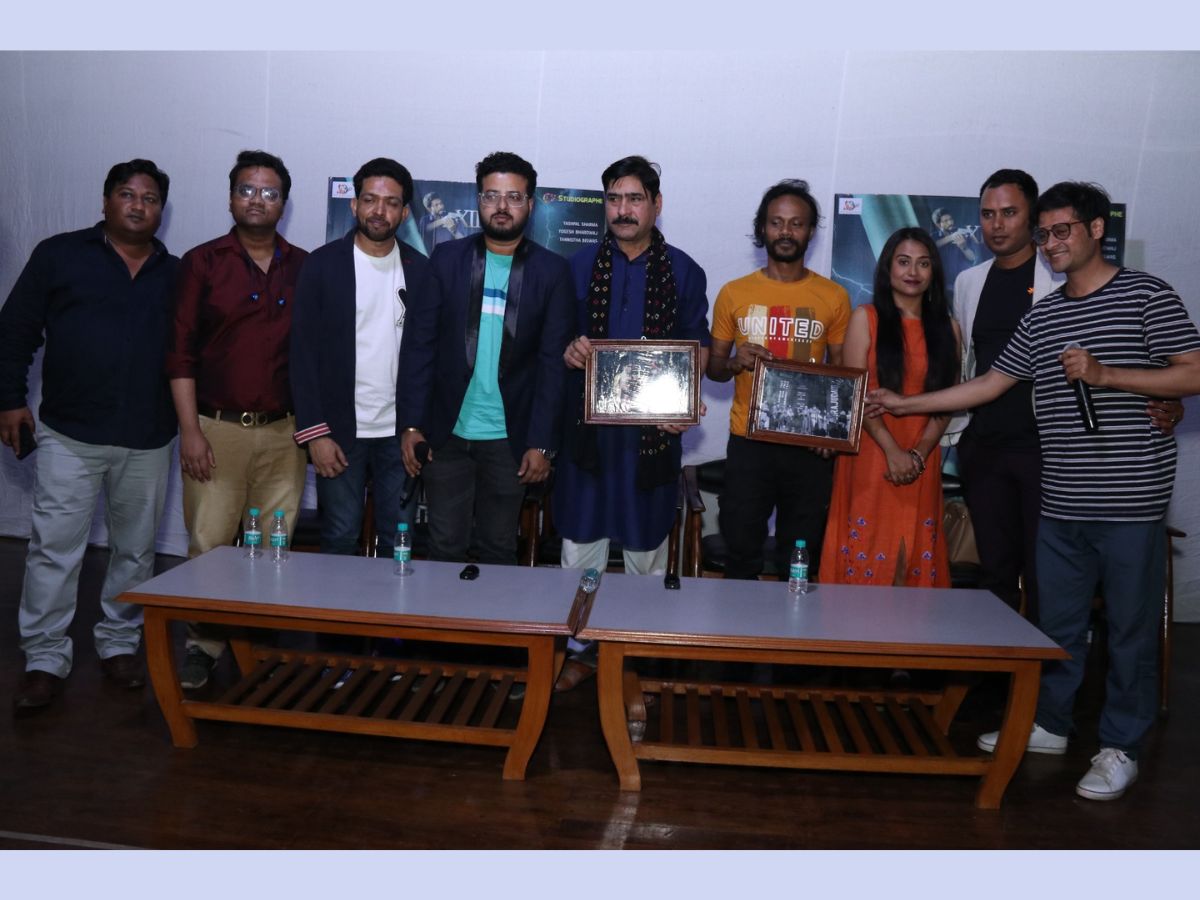 In his address at the trailer launch, Yashpal Sharma said that Chhipkali is my best film so far. You are going to be thrilled to see this film with a great story, a different kind of script. Producer Meemo said that this film has been made with great love. A philosophical drama film that every Indian will love. Producer Sarvesh Kashyaph said watching this film you can feel the change in Indian cinema. The film is a mix of great story, great cast and wonderful director.

Yogesh Bhardwaj, Tannishtha Biswas and director Kaushik Kar also expressed their views. Chhipkali is presented by Studiographe Entertainments and produced by Suan Silver Screen. Meemo and Sarvesh Kashyaph are the producers and Kaushik Kar is the director of film, Yashpal Sharma, Yogesh Bhardwaj and Tannisttha Biswas are in the lead roles, DOP Saurabh Banerjee and Business Head Prasoon Bakshi.

This story is provided by PNN. ANI will not be responsible in any way for the content of this article. (ANI/PNN)