New Delhi [India], March 15 (ANI/SRV): Heseos, one of the foremost names in home automation, a booming sector in India, owing to the rise in demand for Smart homes, is currently geared to roll out the largest home automation project in India, seeking to power a state-of-the-art home automation of 1280 apartments, under the banner Home Kraft Happy Trails. To realize this massive undertaking and also to further the venture's operational capacity, Heseos is set to hire 37 experts across departments, including tech operations, marketing, and sales.

What makes Heseos a unique player in the market is not only the fact that it is a cent per cent Made-in-India brand but also a futuristic vision, the company seeks to provide first-rate, long-lasting automation solutions, customized to the dynamic needs of Indian homeowners. Further, the array of services offered by Heseos straddles both B2B & B2C projects, constituting a wide consumer base across Bengaluru, Chennai, Cochin, Pune, Mumbai, and Delhi NCR.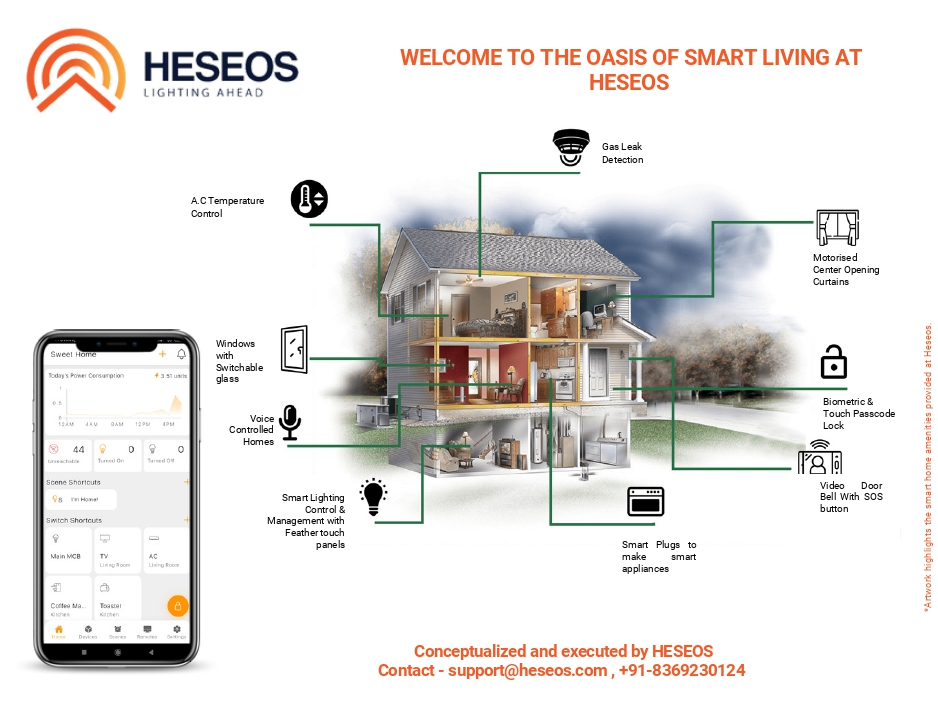 What informs the Heseos' zeal to continue to scale the expanding home automation industry is its vision to create a smart home ecosystem to elevate the standard of living of consumers by curtailing the time wasted on mundane chores, creating an enhanced scope for relaxation amidst today's busy lives. The company endeavors to spread its presence to every individual household, hotel, and commercial space, establishing a gold standard in the IoT industry worldwide.


Sharing his enthusiasm for the ongoing project of automating 1280 apartments, the Founder of Heseos, Irshad Bhatt, said, "With this project, which strives to offer state-of-the-art services to our clients, we are set to create a new benchmark for our clients. Heseos is already a prominent name in the Smart Home market in India and seeks to touch many more lives, expanding its already robust clientele of loyal customers. The credit of operational excellence with which Heseos is synonymous lies with the team of our company led by Harshal Khedekar and Tanya Agarwal, which tirelessly powers our Made In India effort."




Behind the phenomenal growth of the company lies its client-centric attitude. Heseos continually seek out customer feedback, not only to build and innovate on its hardware, software, and operations but also to improve the current customer service. Taking its legacy ahead, In the coming financial year, Heseos has targeted around 3000 flats across India in B2B and B2C domains to automate to a world-class standard.

For more information, please visit - https://www.heseos.com/

This story has been provided by SRV. ANI will not be responsible in any way for the content of this article. (ANI/SRV)