Geneva [Switzerland], January 26 (ANI/PRNewswire): The first US patient has been enrolled at MedStar Washington Hospital Center in the SELUTION4ISR study evaluating SELUTION SLR to support FDA approval. This milestone follows Investigational Device Exemption (IDE) approval in the US in October 2022. SELUTION SLR is the first sustained limus-release coronary drug-eluting balloon (DEB) to receive FDA IDE approval for In-stent restenosis (ISR) indications.

"We are very excited to have enrolled our first US patient," commented Dr Don Cutlip, Co-Principal Investigator of the IDE SELUTION4ISR Study and the Chief Medical Officer at Baim Institute for Clinical Research. "This study addresses the important unmet need of treatment for the ongoing problem of in-stent restenosis without adding an additional layer of metal stent."

"This is an exciting day for PCI in the USA. DEB is the standard of care for ISR around the world, with the exception of the US. Treating coronary ISR is challenging and having DEB technology made available through well-designed and conducted randomized clinical trials is the next step. This trial is now underway and this is great for our patients!" added Co-Principal Investigator Prof. Roxana Mehran, Mount Sinai Professor in Cardiovascular Clinical Research and Clinical Trials.

"This is another significant milestone for MedAlliance: we were the first sustained limus release balloon to receive FDA IDE approval, the first to treat a US peripheral patient and now the first to treat a US coronary patient. This is the culmination of a multi-year R&D program that delivered comprehensive pre-clinical data meeting the very high standards of the US FDA," added Jeffrey B. Jump, MedAlliance Chairman and CEO. "We are very pleased with the high level of market acceptance we are experiencing in Europe, Asia and South America, and we look forward to entering the US market following FDA approval."

Enrollment of the IDE SELUTION4ISR FDA coronary study is ongoing outside the US and additional US centers will soon join MedStar Washington Hospital Center after this first US enrollment. (ClinicalTrials.gov Identifier: NCT04280029).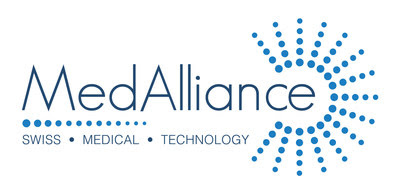 MedAlliance received on Jan 6th IDE approval for coronary de novo indications. The OUS SELUTION DeNovo study has more than 800 patients of the 3,326 enrolled in this ground-breaking coronary randomized study comparing treatment strategy with SELUTION SLR (DEB) vs. Limus drug eluting stent (DES) strategy.


SELUTION SLR was awarded CE Mark Approval for the treatment of coronary artery disease in May 2020. MedAlliance was the first drug-eluting balloon company to receive FDA Breakthrough Designation status. In addition to the BTK and superficial femoral artery (SFA) indications for which the company received FDA IDE approval in May and August 2022, MedAlliance received coronary in-stent restenosis (ISR) IDE approval in October 2022 and de novo coronary artery lesions on January 6th 2023, which will complement the substantial experience that the company has gained with the SELUTION DeNovo trial in Europe.

MedAlliance's unique DEB technology involves MicroReservoirs which contain a mixture of biodegradable polymer intermixed with the anti-restenotic drug 'sirolimus' applied as a coating on the surface of an angioplasty balloon. These MicroReservoirs provide controlled and sustained release of the drug for up to 90 days. MedAlliance's proprietary CAT (Cell Adherent Technology) enables the MicroReservoirs to be coated onto balloons and efficiently transferred to adhere to the vessel lumen when delivered via expansion of the balloon.

SELUTION SLR is commercially available in Europe, Asia, the Middle East, and the Americas (outside USA) and most other countries where the CE Mark is recognized. Over 10,000 units have been used for patient treatments in routine clinical practice or as part of coronary clinical trials. Centres interested in participating in this study, please contact MedAlliance.

MedAlliance is medical technology company which announced a staged acquisition by Cordis in October 2022. It is headquartered in Nyon, Switzerland, MedAlliance specializes in the development of ground-breaking technology and commercialization of advanced drug device combination products for the treatment of coronary and peripheral artery disease. For further information visit: www.medalliance.com

Media Contact:

Richard Kenyon

rkenyon@medalliance.com

+44 7831 569940

This story is provided by PRNewswire. ANI will not be responsible in any way for the content of this article. (ANI/PRNewswire)