Dhahran [Saudi Arabia], January 25 (ANI/PRNewswire): The King Abdulaziz Center for World Culture (Ithra) champions knowledge exploration and scientific discovery at the inaugural edition of the Diriyah Biennale Foundation's Islamic Arts Biennale. The Center takes a multidisciplinary approach to a reexamination of the relationship between culture and Islamic civilization at the biennale, held in Jeddah until April 23, 2023.

Ithra is where imagination is powered, ideas are born, knowledge shared and culture celebrated. All these elements are on display through a range of activities, including an art exhibition, an academic offering and the world premiere of a documentary film based on research into the Prophet Muhammad's hijrah from Makkah to Yathrib.

In the Footsteps of the Prophet will be screened publicly for the first time at the biennale. In it, Dr Abdullah Alkadi, one of the world's leading experts on the topic, retraces the Prophet's steps. It is based on Ithra's Hijrah exhibition, aimed at expanding people's knowledge of the event that saw Islam catapulted to a major religion that would give rise to a great civilization.

Ithra's exhibition at the biennale, A Journey of Understanding is based on a reevaluation of Islamic visual culture considering audience research to better understand Saudi society's reception, knowledge and preconceptions of the field. It includes culturally significant items including a historic kiswa (the Ka'ba door curtain), ancient Qur'ans and manuscripts, and other artefacts. The exhibition is enriched by videos and two VR experiences offering visitors walkthroughs inside two of the world's iconic mosques.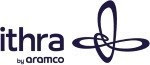 The Ithra Academy presents a series of workshops and masterclasses to support creatives and art enthusiasts in developing their skills - Artist Portfolio: Strategies to Showcase your Work; The Art of Looking at Art; and Traditional Islamic Illumination.

"At Ithra we ignite cultural curiosity, stimulate knowledge exploration, and inspire creativity through the power of ideas, imagination and innovation," said Farah Abushullaih, Head of Ithra Museum. "We harness innovation to capture and showcase the Kingdom's cultural heritage at the Biennale. We present a range of significant historical artefacts and unique objects in ways that would appeal to a global audience, while our multidisciplinary approach is designed to elevate audiences' understanding of Islamic art."

For more information, visit www.ithra.com. For Ithra's media kit, visit https://bit.ly/3D4yo6c.

This story is provided by PRNewswire. ANI will not be responsible in any way for the content of this article. (ANI/PRNewswire)